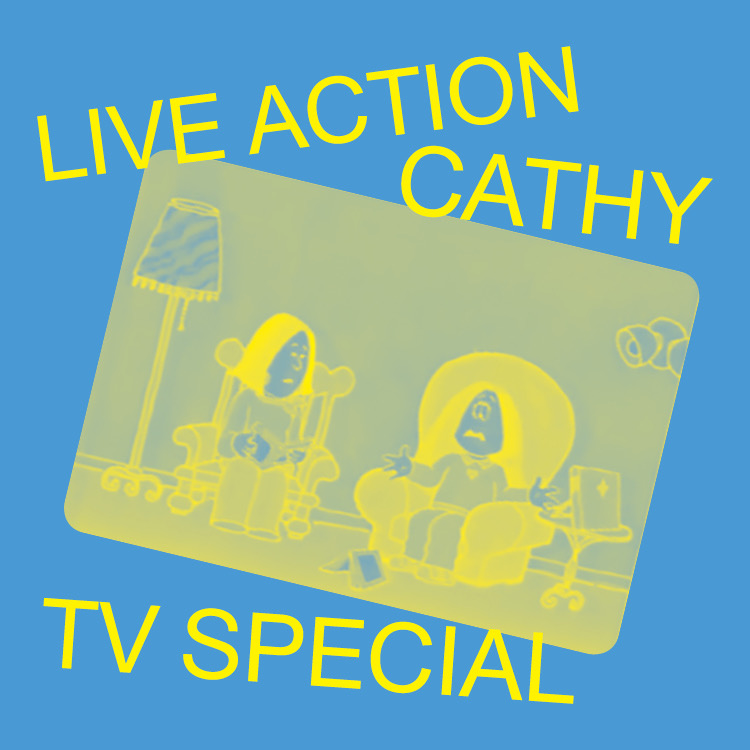 Live Action Cathy TV Special
Relive Friday night, May 15, 1987, with a live-action adaptation of the unforgettable TV Special, Cathy. Watch Cathy as she vies for Employee of the Year, fends off her overbearing mother, and wins back her cheating boyfriend, Irving, in LIVE ACTION CATHY TV SPECIAL!
Featuring: Ashley D'Arcy, David Jackson, Jenny Nelson, Rachel Clayton, and Ryan Haney
SisterWives is your friendly neighborhood sketch group here to break your brain with unapologetically weirdo characters and wild situations to help you laugh at this dumb world no one asked for. They've performed all over NYC and can be found at the Edinburgh Fringe Festival later this year.
SisterWives includes Sterling Mulbry (Netflix and IFC's Comedy Bang! Bang!), Brandon Follick (Reductress), Emily Draper (Magnet Theater's Newport), Heather Cook (A&R Factory), and Blair Peyton (SiriusXM).