Devin Bockrath is a New York based improviser, actor, writer and sketch comedian. As a Chicago native, she trained with the Annoyance and iO Theaters. During her time in Chicago she was lucky to perform with some amazing Harold and independent groups including The Other Other Guys, Superhuman, DMNK, The Holy Fuck Comedy Hour, Invisible World, an original sketch show directed by Mick Napier; and NBC Universal's Sketch Showcase, directed by Mick Napier and produced by Lou Wallach (The Chappelle Show). Upon moving to New York, she continued her training as an actor with The Atlantic Theater School's Professional Conservatory. And began teaching sketch and improv for the Annoyance Theater's NY location, where she developed a uniquely female driven improv workshop, Set Bitch Free, inspired by the powerful women of her girl group Superhuman. She currently teaches for the Brooklyn Comedy Collective, and continues to perform as an actor and comedian in New York. Devin has appeared on Late Night with Seth Meyers, Netflix's Orange is the New Black, and has been featured in comedic shorts on IFC and Comedy Central. Most recently she was cast in a short film, To The Moon, alongside John Reynolds (Netflix's Stranger Things, TBS Search Party, Hulu's Four Weddings and a Funeral). And co-starred in a comedic drama, Amazing Bagel, playing opposite Tim Baltz (NBC's Shrink, Comedy Central's The Opposition with Jordan Klepper, HBO's The Righteous Gemstones).
MS GOLDEN DELICIOUS is New York City's Juiciest Drag Apple. After hitting the drag scene hot off her win of the Ultimate Drag Pageant in early 2017, Ms. Delicious has made her impact as a star on the rise in the NYC Drag, Comedy and Cabaret scenes at venues like Feinstein's/54 Below, Joe's Pub, Union Hall and the Duplex Cabaret. Known for her wacky humor and incredibly loud catch phrase, "GOOD JOB!" The 7 foot tall farmer's daughter turned glamazon is bringing her debut One Woman Show, "Good Job!" to the Edinburgh Festival Fringe this summer.
Annie Donley is a comedian, actor, and host based in NYC, originally from Houston, TX baby! Annie is a founding member, instructor, and the former Programming Director of The Annoyance Theater NY. She has been performing and teaching improv for 3+ years in Chicago and NY. She currently hosts a public access TV (BRIC) called, "Poppin' Off with Annie Donley" and performs regularly with $700 Rules (formerly The Holy Fuck Comedy Hour) at Union Hall. She has performed at Carnegie Hall...TWICE (haters will say it's fake)! If you like original Kermit memes you can follow her on Twitter @annieassqueef.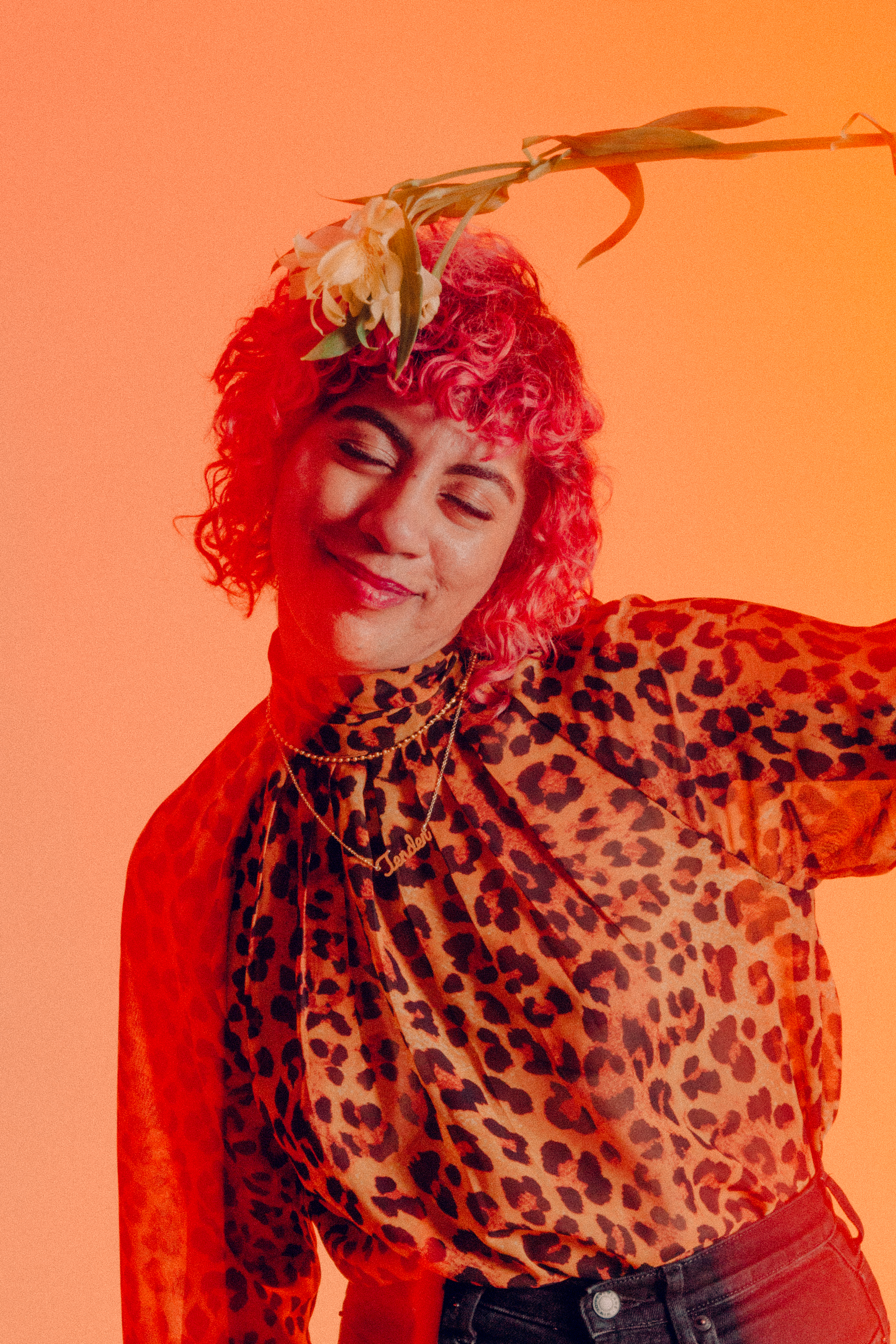 Arti Gollapudi is a Brooklyn based performance artist who is currently getting her masters in Performance Studies at NYU. She curates & hosts Yourself, Your Body at UCB East and Comedy CUNT at Bluestockings Bookstore every other month. Recently, Arti curated a funhouse of rejection NO DICE featuring original artwork, installations, & other people's work as well centered around the feelings of desire, fear, repudiation, & acceptance.
Jared Jeffries has been performing improv for over 10 years. He previously taught improv at the iO theatre in Chicago (birthplace of modern longform) and at the CIC theater, where he co-developed the curriculum. He's taught improv to everyone from middle-schoolers to prison inmates. Jared believes that improv is a philosophy of mindfulness and openness that improves all the other areas of a person's life. Everything that makes someone a better improviser also makes them a more open-hearted, well rounded human being. He brings this philosophy to every class he teaches.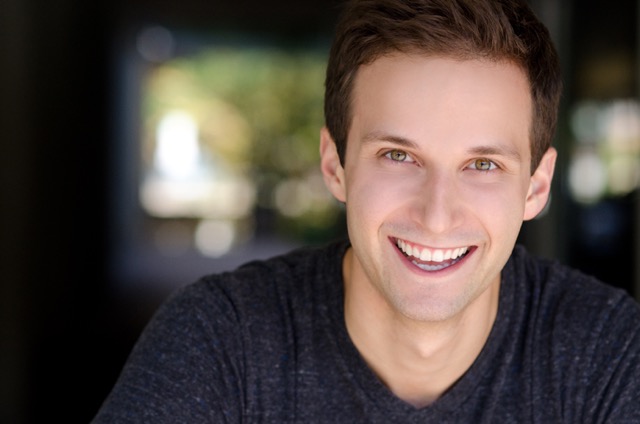 Philip Markle has performed and produced in hundreds of shows and taught students of acting and improv internationally, from Berlin to Bali. Philip graduated from Northwestern University and trained in improvisation in Chicago at The Annoyance, iO, and Second City before moving to NYC in 2013 to launch the theatre and training center of The Annoyance Theater NY, where he acted as its Director until Fall 2016. He is now the Founder and Artistic Director of The Brooklyn Comedy Collective in hot, hot Williamsburg. Performance highlights include musically improvising with Baby Wants Candy in Chicago and BLANK: The Musical Off-Broadway in NY. As a storyteller, he has performed at The Moth and The Paper Machete and is a writer on Medium.com with 200k+ reads and has been published in Insider magazine. He is a proud member of the children's education theatre companies The Story Pirates and Barrel of Monkeys. He executive produced, wrote, and acted in the digital shorts series "The Annoyance Presents" on IFC's Comedy Crib. Philip graduated from Northwestern University and trained in improvisation in Chicago at The Annoyance, iO, and Second City. Philip first performed SPARKLE HOUR to rave reviews in the 2013 NY International Fringe Festival and has regularly produced it as mostly show since, including twice at Joe's Pub. He is releasing an album of his comedy songs on July 21, 201 which you can buy on Itunes or stream on Spotify!
Tessa Skara is a comedian, musician, and (in the words of her middle school bully Ashley) a weird bitch. Tessa's comedic performances have been featured at The Public Theater, Joe's Pub, Union Hall, The Bell House, Littlefield, The Annoyance, The Brooklyn Comedy Festival, The New York Comedy Festival and Every Shitty Gay Bar In Brooklyn. Her solo rock cabaret, Rock Goddess, was recently featured at Ars Nova and The Duplex. Tessa was a part of the musical sketch group Pop Roulette, with whom she was named one of Comedy Central's Comics to Watch in 2015, performed at sketch festivals around North America, and whose musical "Amazing Earth" ran for a year at UCBT Chelsea. You can see Tessa as a drunk girl in HBO's "Crashing," a coke head in the "The Detour" and hopefully a heroin addict in a feature film sometime soon. Tessa has a monthly musical comedy show called High Notes at Cloud City in Williamsburg.
Milly Tamarez is a comedic actress based out of Brooklyn, New York. She has been featured on Vice, BET, Flama, Above Average, Univision, and Comedy Central. She is the one of the creators and producers of the Diverse as Fuck Festival a comedy festival that highlights diversity. She is one of the founders of the all women of color improv team Affirmative Action. As a main cast member of the online video sketch collective deadass her work has been featured in the Daily Dot, HelloGiggles, Galore Magazine, Adweek, CodeBlack Report. She is currently in the Advanced Study Program of the Upright Citizens Brigade. She is also a company member of Story Pirates. You can catch milly at any number of sketch and improv shows across NYC.
Andrew Tisher is an actor, improviser and writer from Napa, CA. He spent several years performing in Chicago at the Annoyance, Upstairs Gallery, and at the iO Theater. In New York he produced and performed with the Holy Fuck Comedy Hour at the Annoyance Theater. He was head writer for the Sketch Frogs series on IFC Comedy Crib and has appeared on Late Night with Seth Meyers, the Tonight Show Starring Jimmy Fallon, The Chris Gethard Show, and Sunset Peak for Comedy Central.
Rachel Rosenthal is a comedian, improviser, and improv instructor with over 17 years' experience. She is also a free-style rapper. Rachel performs weekly in NYC and has been a faculty improv instructor at Miami Ad School, The Peoples Improv Theater and at Reckless Theatre in NYC. She also worked at ImprovBoston for 8 years before moving to New York. Once called an "improv whirlwind" by The Huffington Post, Rachel tours nationally and internationally with free-form team, Big Bang, and with free-style rapping Hip Hop comedy team, North Coast, who was named a "Top 10 Comedy Show" by Time Out NY. Rachel is also a writer, storyteller and actress and has been featured on VH1, MTV, and on several podcasts and radio shows including "This American Life," "Risk!," Slate's "The Gist," and WBUR's "You're the Expert." More at www.theraeroshow.com or on social media at @raeroshow.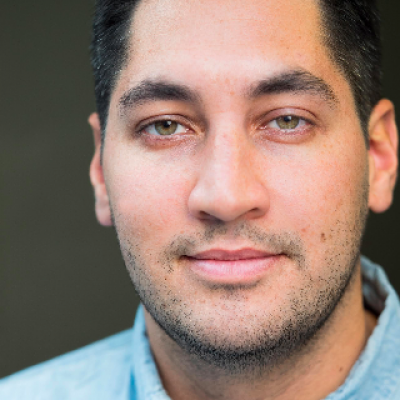 Carmen is a Brooklyn based comedian and Chicago native. He trained and performed at The Second City, iO Theater, Annoyance Theater, and Black Box in Chicago. He was a writer and performer on the The Chris Gethard Show and has appeared on; At Home with Amy Sedaris, Late Night with Seth Meyers, MTV's Bugging Out, IFC Comedy Cribs, and was a 2017 Comedy Central Comic to Watch. He has roles in upcoming seasons of HBO's High Maintenance, Comedy Central's Alternatino, and Netflix Original Movie - Otherhood. He created Little Banks on Wall Street and co-created Sunset Peak (Comedy Central). He currently has a sketch run at UCB with The Postmen. He was a regular performer at The Annoyance Theater in Brooklyn and part of The Holy Fuck Comedy Hour. He performs improv, stand-up, and sketch all around the city and spent the past summer and opening up for Chris Gethard.
Ariel Dumas is a writer for The Late Show with Stephen Colbert. Before that, she wrote for the Colbert Report. Before she lived in Chicago, where she toured with Second City, performed at iO, and of course, sang fully improvised Sondheim-style musicals with Leotard Foundation. You can find Ariel on Twitter at @arieldumas.
Deanna Fleysher is a comedy artist, teacher and director devoted to audience inclusion . She created Foreplay, an erotic improv comedy show that ran for a year at the People's Improv Theater in NY and was featured at the Chicago Improv Festival. She created, produced and starred in Kill Me Loudly: A Clown Noir and The Kapinski Private Eye Academy at the NY Clown Theatre Festival. She created the Naked Comedy Lab, a workshop for training in interactive/immersive comedy and clown/bouffon. She is the director and co-writer of Red Bastard, the internationally acclaimed bouffon show. Currently, she tours her award-winning solo show BUTT KAPINSKI and teaches Naked Comedy labs in the Pacific Northwest of the U.S. and around the world.
Will Luera is the Director of Improvisation at Florida Studio Theatre, Director of Big Bang Improv and serves as the Artistic Director Emeritus of ImprovBoston, Artistic Director of the Pilsen Improv Festival, Artistic Associate of the Chicago Improv Festival, Artistic Advisor to the Women in Comedy Festival and Part-time Faculty at Boston College. Will is co-creator of Healing Moments for Alzheimer's, a non-profit organization that provides education, advocacy, and ministry for persons with dementia and their caregivers. Will tours globally as an improv and theater actor, director and instructor that performs and teaches regularly all across North America, South America, Europe and Asia.
After touring with the Second City in Chicago for many years, Carley moved to NYC last spring. She can be seen performing all over town, and hosts her monthly cooking-themed improv show, Monster Mash, here at The Brick. She is member of Story Pirates, a contributor to Reductress, and a very good waitress.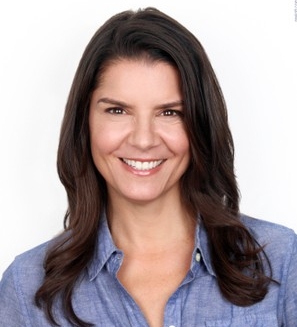 Melonie "Mel" Mack has been involved in the entertainment industry professionally in both NY and L.A. for over 18 years. She began her teaching experience under Lesly Kahn of Lesly Kahn and Company for many years where she learned to develop her comedic chops as an acting coach and teacher.
Melonie has worked with actors on film/tv shows including: Blindspot, Blue Bloods, Legion, 24: The Legacy, Gotham, The Detour, Difficult People, Show Me A Hero, Broad City, Public Morals, House Of Cards, OITNB, Community, Two Broke Girls, The New Girl, House, Bones, Criminal Minds, Weeds, NCIS, Burn Notice, Californication, It's Always Sunny in Philadelphia, Mad Men, Big Love, Ugly Betty, Two and A Half Men, Studio 60, The Defenders, Rules of Engagement, Hangover II, Grey's Anatomy, Grown Ups, The Kids Are Alright.
In addition to teaching, she has continued to cast commercials. Her combined National Commercial Credits include: Ikea, Verizon, Nutella, Toyota, Bud Lite, Pampers, Visa, Tampax, T-Mobile, Verizon, Welch's, Heineken, Kia, Wal-Mart, Sears, Geico, McDonalds, Clean and Clear, Burger King, ARMY, Swifter, Tide, Nike, Nature Valley,as well as hundreds of others.
Scotty Nelson has been performing, teaching, and coaching improvisation for the last 11 years. From Chicago, he worked on the Second City National Touring company for two years. He also worked for the Improvised Shakespeare Company and performed with the iO Chicago team "The Late 90s". Additionally, he helped to create 8 original shows at the Annoyance Theatre, where he also performed in the Holy F*ck Comedy Hour. With his independent team SAND, he performed at the Steppenwolf Theater in Chicago and practically every other venue in the city. He has taught workshops around the US and abroad. In New York he can be seen regularly at the BCC's TV Dinner show every Thursday.
Megan Stalter is a weird freak comedian who got her start in the improv/ sketch scene in Chicago! She is a former member of The Lincoln Lodge as well as the creator of Freak Fest and The Megan Stalter Show. Megan has opened for James Adomian, Liza Treyger, and Kate Berlant.
Noah is a German American comedian/actor/improviser. He has been a member of ComedySportz Berlin since 2010 and is a founding member of Good Luck, Barbara, Berlin's premier long form improv group. In the fall of 2015, he opened Comedy Café Berlin, the city's first international alternative comedy stage and improv school, an effort which has afforded him the title of "ye generous shepherd of improv teachers" by Will Hines himself. He has studied and performed improv with Will Hines (UCB), Alex Berg (UCB), Lee White (CRUMBS), Philip Markle (Annoyance, BCC) and Brian Kapell (CSz). You can see him performing improv with GLB, ComedySportz Berlin, Tatort auf Englisch, Action Jackson, Lee White and the Noah Telsons and with his latest solo project, Ghost. He has taught improv for ComedySportz and Hive Improv and currently teaches and co-directs at The CCB Training School.
Mary Cait Walthall is a teacher, creator, and performer. In March she was voted Teacher of the Year by the students of the iO Theater in Chicago. She has been studying and practicing the art of clowning since 2012, and her teachers include: Dean Evans, Avner the Eccentric, Paola Coletto, and the late Julie Goell. In 2015, she completed the two-year course in devised performance practice and physical performance technique at the London International School of Performing Arts. In Chicago she has performed with the Neo-Futurists, Theater Unspeakable, Baby Wants Candy, and Glass Basement at the iO Theater. She currently performs with Super Human at the Annoyance Theater, teaches improv at iO, and is developing a movement-based curriculum for the Annoyance. You can also catch her on the Improvised Star Trek Podcast (theimprovisedstartrek.com).