Shannon Kintner: Carpe DMs
Shannon keeps trying to seize the day, but she keeps scrolling through the lives of women she used to know. A one-woman character show exploring the eccentricities in our personal and online lives.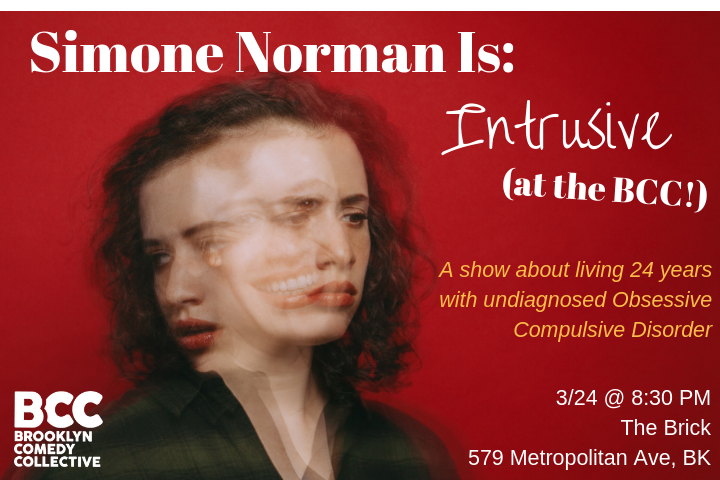 Simone Norman Is: INTRUSIVE
Ever wonder what it's like to have uncontrollable intrusive thoughts? Well Simone Norman went 24 years with undiagnosed OCD just so she could perform a comedy show about it for you!
Peering inside the mind of someone with intrusive thoughts isn't easy, but those who remain in their seats will be treated to unhinged stories of pretend love, overwhelming lust, secret lists, illegal phone calls, Russian torture, and grueling exposure therapy.